We Know Real Estate.
Request our complete guides, free! You'll receive top down picture of nearly everything you need to consider as a real estate buyer or seller in any market. Get more informed by requesting our guides below!
Learn more about
Top 10 things you need to know before selling your home, including tips for low cost improvements for a better selling price
Discover how you know when it is right to make that repair, and knowing when and how to invest in your house
A complete step by step breakdown of real world facts VS real estate reality TV shows, comparing and contrasting the differences
The Seven Steps to Owning a Home, and how to maximize the success of your transaction every step of the way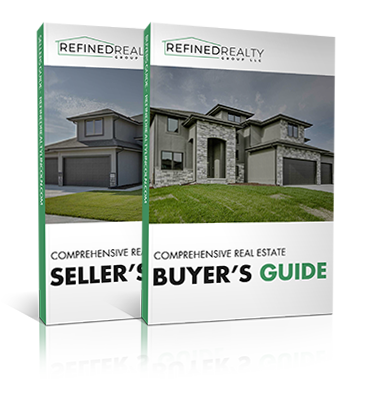 Download the guides below or ask a question and we'll answer promptly!
Contact Our Team
SEE WHAT OTHERS ARE SAYING
Alan S.
"Jamie helped us with buying our new home and selling our previous one. My wife and I couldn't be more satisfied with the results Jamie provided. She's very responsive and knowledgeable. Any questions or concerns we had she provided answers and support in a timely manner. I would recommend Jamie for any of your real estate needs."
Erin S.
"We relocated from our 3rd home to our 4th home, not our first time selling/buying, but certainly our first time working with Jamie. Jamie was such a great realtor for our family - everything from helping us prep, coordinating a great photographer and videographer, and very organized with showings when we were on the market. I really appreciate how she would go the extra mile with little thoughtful touches that we never would have even expected! Very professional. Very organized. Has a great network, very key in the real estate business!"
Ryan E.
"Jamie is extremely knowledgeable, accessible, and caters to her clients. She helped us find a home and was there every step of the way. We would highly recommend!"
Kristy S.
"We loved working with Jamie while selling our home and buying a Hildy. She was professional, responsive, caring and understanding, as selling a house can be a stressful time in anyone's life but helped us with every step."
Brandon H.
"Nicole was super responsive and helped us throughout the process! We enjoyed the building and buying process with Nicole and Hildy Homes! It seems like very few of our friends who have built can say the same thing. We enjoyed picking our finishes and Nicole did a great job of coordinating our request. We absolutely love our new home!!"
Mikaela H.
"Nicole is amazing!! Her communication and follow through are the best parts of her her service. She answered calls and texts immediately. She was kind, understanding, and took the time to work through any issues and concerns. I can't imagine a better realtor!"
Kimberly W.
"Nicole is wonderful to work with! She is very responsive and extremely helpful in the housing process. She answered our questions quickly and got solutions when needed fast. From start to finish it was an amazing experience. She helped in the selection process and helped achieved what I envisioned for the look of our new home. She friendly and very courteous became a great sounding board for my ideas. Working with her and Hildy homes was fantastic and the fabulous home we got in the end was breathtaking. I could not be more pleased with our new home and highly recommend working with Nicole and Hildy homes"
Candice C.
"Nicole was fantastic to work with. She helped us sell our home and we bought a home with her and Hildy Homes. We had the best experience ever. She always responded very quickly and went above and beyond in helping us sell our home. We would absolutely recommend her."
Brian C.
"Nicole was wonderful to work with, she always answered any questions that we had and in a timely fashion. She went above and beyond in helping us sell our house and get us into our new one. I would recommend Nicole and Hildy homes."
Jason O.
"We highly recommend working with Nicole to find or sell your home. Nicole helped us with the process building a new home and selling our current one, and we are extremely pleased with the service and support we received. She was patient, helpful and always available for any question we might have – we really enjoyed working with Nicole and would recommend her to our friends and family. Thank you, Nicole!"
Lindsay
"We knew immediately that Jamie was a great fit for us in our search for a new home/sale of our existing home and felt that she was invested in our success. Jamie took the time to get to know our family and led us to the perfect location and Hildy Homes floor plan based on our preferences. Whether our questions were by text, phone or email, we appreciated that Jamie's communication was always prompt and attentive throughout the home building/home selling process. And, we are grateful for her great care to keep us on our timeline and ensure we got the deal done. Thank you Jamie! We highly recommend her real estate services!"
Molly F.
"Jamie's high standards and trustworthiness was easy to see early on. She is a true professional."
Ann
"Nicole has been a pleasure to work with. She's been very attentive to all my needs.The company as a whole is organized from start to finish. The home building process has gone smoothly, and I was very impressed in the cleanliness of the workers along the way! Nicole and Hildy Homes comes highly recommended by me. Ann."
Marlin L.
"Nicole has been an absolute joy to work with. At the beginning of the construction process we met one time and she completed every thing we asked for down to the last detail perfectly. Nicole made the entire experience very pleasant. I am extremely grateful to her for everything she did. We have the exact house we were looking for because of her attention to detail. She was there every time we needed anything in the process. After being in the industry as a professional for nearly 30 years I can honestly say Nicole is by far the best Sales professional I have ever worked with. Nicole I am so very much appreciate you for making this a pleasant and pain free experience. Thank you, Marlin"
Nate
"From start, to finish and now afterwards Jamie has been great! We recently relocated from a different state and she made our realtor experience and new home purchase awesome. Being from out of state, she had lots of connections and recommendations which allowed our experience to be painless! Hopefully our experience with Jamie will be our experience with Omaha, GREAT!"
Ken W.
"Nicole was wonderful to work with. I wouldn't want other agent assisting! I never thought about purchasing new construction and after numerous property showings, explaining the process, Nicole made the buying experience - low stress. I can't tell you how comforting this was. Nicole is very professional and personable while exceeding your expectations. Nicole made the entire process very enjoyable! Thank you Hildy Homes in making a beautiful home and Nicole in helping us find our dream home!!!"
Traci G.
"Nicole Hilderbrand was wonderful to work with while building our new home. She was very quick with responding to emails and answering questions. She was always positive and helpful."
Sue G.
"Having worked with Jamie, I can say she is very dedicated to her clients and her job. Very personable, is a great communicator and fun to work with."
Aaron D.
"Nicole was awesome to work with. She was incredibly responsive - often working with us nights and weekends. She was very flexible - letting us see homes as much and as often as we wanted. Nicole accomplished exactly what we asked - selling our old home and getting us into the perfect place in the perfect location in less than three months!!"
Totsy B.
"Jamie helped us sell our home and assisted us with purchasing our dream home. She was so easy to work with, and had so much knowledge. Jamie made the process so easy for us. We appreciated her honesty, but most of all how geniune she was. When we started looking for a house, we were dreading to work with real estate agents. We always feel like they are just too pushy and tries to pursuade you somehow. Jamie wasn't anything like that. She was patient with us while we decided what we wanted to do. She made sure we were ready, and we truly appreciated that. She often checked in with us during the process and always offered to help if needed. We can't express how much we appreciate all she had done for our family and made our dream into reality. We would definitely recommend Jamie to our friends and family."
Jess F.
"My wife and I had a great experience working with Jamie on our recently purchased home. We were looking for a new construction and she was very knowledgeable about the home we were buying and worked closing with the builder to answer all of our questions. Home buying can be stressful but Jamie was in contact with us consistently throughout the process and made the experience easy and exciting."
Joan K.
"Nicole and Jamie are very helpful and informative. They try to please me and aren't pushy or demanding. They actually want me to be happy with my choice and offer suggestions. They are very friendly and knowledgeable."
M.T.
"We really enjoyed working with Nicole to find our dream home. She was very attentive to our requests and needs. She was able to answer our questions and responded promptly. Her professionalism was greatly appreciated."